About Dawn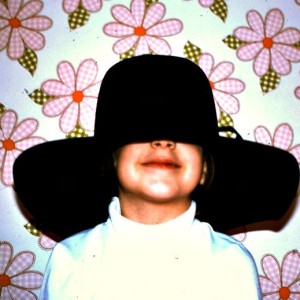 I was born in Chicago (according to my kids, a long, long, loooong time ago.) I was a perfectly normal kid who collected rocks, invented imaginary friends, dyed my hair pink, and wrote stories about people and places that were far more interesting than real life.
In grade school I often heard the phrase, "Dawn spends a lot of time talking and daydreaming instead of doing her work." It wasn't until the 4th grade that teachers started saying, "Dawn spends a lot of time talking instead of doing her work, but she comes up with creative stories." I took that as a green light to continue talking and telling stories. It sure beat the heck out of learning my times tables.
In 1992 I got married and started having kids. Austin was born in 1994, followed by Savannah, Jackson, Lexington, Clayton, and Brooklyn. Yes, I know they're all named after cities. Yes, I did it on purpose. No, I'm not Catholic or Mormon. Yes, they're all mine. Yes, they have the same father. No, there aren't any twins. Yes, I know what causes that. No, I don't want any more so you guys don't have to send me more name suggestions like Tuscaloosa, Schenectady, Tallahassee, or Rancho Cucamonga. Thanks. Does that about cover it?
With 6 kids, I considered myself a parenting expert. Or, to be more accurate, I was an expert in what NOT to do. In fact, my tagline was: Making you feel better about your parenting since 1994. In 2007, I started a blog so I could share my hard-earned wisdom and parenting advice with the world. "The world" consisted of my mom, sister, and a couple friends who read my blog regularly. That all changed in 2007, when I auctioned a pack of Pokémon cards on eBay. In the description, instead of writing about the actual cards, I wrote a funny story about grocery shopping with six kids. The auction went viral. Thousands of people emailed me, asking if I'd written anything else. I directed them to my blog and ended up going from about ten readers a day to nearly a hundred thousand daily readers overnight. My blog, BecauseISaidSo.com, sky-rocketed to become one of the most popular mommy blogs on the net. The success of my blog awarded me a publishing contract with Guideposts, and later with Simon and Schuster.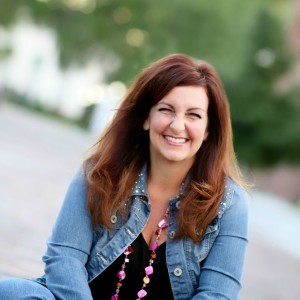 These days I'm a single mom to six kiddos living in the Florida sunshine where I practice my juggling skills daily. On any given day, I can be found working in a middle school, lying on the beach, taking one child to cheerleading practice, dropping off another at work, making dinner, going to the grocery store, running away from cockroaches the size of Buicks (seriously, it's like living in Jurassic Park down here!), taking pictures, cleaning up muddy footprints, digging my way out of a Mount Everest sized pile of laundry, taking a child to the ER, drinking large quantities of wine, searching for decent pizza, and trying to invent a cloning device, a teleportation machine, and a coffee IV.